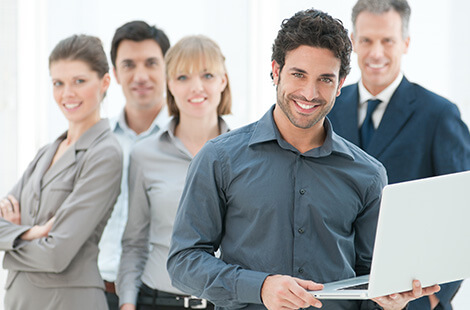 What's TMI?
"T" = Property Taxes
"M" = Maintenace expenses
"I" = Building Insurance.
Personal Content Insurance is not included.
The Landlord will expect a copy of your Insurance Policy prior to occupancy.
How is the monthly rent calculated?
Example for 2,800 square feet of office space: $10.00 base rent + $7.00 T.M.I.
$10.00 Net + $7.00 TMI = $17.00 (Gross) x 2,800 sq.ft. = $47,600.00 annually
or monthly payments of = $3,966.60 + 13% HST.
Initial deposit payment required?

Deposit Structure: (using figures from above example)
| | |
| --- | --- |
| FIRST MONTHS NET RENT: | $2,333.33 |
| FIRST MONTHS T.M.I .: | $1,633.33 |
| LAST MONTHS NET RENT: | $2,333.33 |
| LAST MONTHS T.M.I .: | $1,633.33 |
| SUB TOTAL + GST: | $7,933.32 + 13% = $1,031.33 |
| TOTAL DEPOSIT DUE : | $8,964.65 |
Your Deposit payment is due and payable once an agreement to Lease has been executed by both parties. Post-dated cheques are required upon occupancy. Some landlords require additional security.
Utilities Costs?
Office Building & Towers usually include Heat & Hydro costs in the T.M.I.
Office Space located in some commercial buildings don't include utilities in the T.M.I.
Please refer to the "Utilities Included" box for each property to verify if included.
What's "Tenant Inducements" – Free Rent
Negotiate with the Landlord for some free rent time in order to set up your Business.
One Year Lease Terms don't usually allow for any free time.
Three, Five and Ten Year Lease Terms can expect anywhere from 30 days up-to 90 days of free time. Please note that T.M.I. and utilities are not usually free during this free-time but everything is negotiable.
Don't feel 100% comfortable signing the Agreement?
If you want the office space you just inspected, but you're unfamiliar with the terms of the documents, the easiest solution to tie up the space, is to simply include a clause in the agreement making the deal conditional upon the approval of your Solicitor . Ask for 5 days time to show it to your Lawyer. If you're not satisfied with the agreement you can then re-negotiate the terms or you may terminate the agreement.
Do you have a question?
What's on your mind? Send me an e-mail and I'll reply with an answer within the same day! Contact Rino Bancheri at offices@rogers.com
Stress-Free Office Space Interiors:

Office Solutions can coordinate every detail when it comes to locating, leasing, designing, renovating, wiring and furnishing your new Office Space.

Contact us to arrange a free consultation to discuss your office space needs.
416.505.6302 or offices@rogers.com